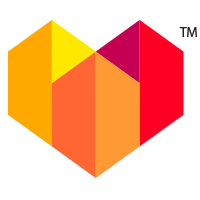 As one of the pioneers in the Bengaluru real estate market, we have been known for changing the
landscape of the city since 1983. To us, what matters the most is the delight our customers get when
they are home. This has gained us the reputation of a quality developer who constantly seeks
excellence in the industry.
Sterling Developers was founded by Ramani Sastri – Chairman & Managing Director, whose far-
sightedness combined with the diligence of Shankar Sastri – Joint Managing Director, has shaped our
reputation for excellence in creating value for our customers. Under their leadership, we have built
some of the best properties in Bengaluru including luxury flats, premium apartments, exquisite villas
and commercial complexes.
In 2006, we set foot in Pune, extending our commitment of quality homes, luxury apartments and
villas, to today's discerning customers across the country..
Our mission is to build homes that compromise on nothing.
Word of Mouth
Our satisfied residents are our best spokespersons. There is no greater testament to this, than the fact that 80% of our apartments and luxury villas are sold by word of mouth recommendation.
To us, this is also a unique reputation for excellence that Sterling has attained.
Pride of Ownership
For many, owning a luxury apartment or a luxury villa in Bangalore is a matter of pride.
Our commitment to build quality apartments and villas has resulted in 95% of our customers choosing to live in it themselves.
Building Efficiency Rate
We make every square foot count. It reflects a fair measure of our integrity.
Building efficiency rate is the area belonging to the owner versus the common area. Sterling Developers is amongst the few developers in Bangalore to meticulously maintain a high efficiency rate for over three decades.
Customer Loyalty
Timely delivery without compromise on quality has resulted in a long-lasting relationship with our customers.
Hence, we find it common when our customers come back to us for advice on purchase of a new property.